Nature never fails to astonish us. In a world where humans, the reputedly most intellectual creatures on the planet, kill each other, two types of animals come together and become friends.
In the woods of northern Finland in 2013, Lassi Rautiainen, a Finnish photographer, got the unusual opportunity to record a bond between a brown male bear and a grey female wolf.
This group of friends travels together, plays together, and even eats together. This is the first time Rautiainen has seen such a friendship in Europe, he claims. He also claims that the friendship lasted at least ten days.
Rautiainen goes on to say that he has no idea why the two have become friends. It's possible that it's because they're both young and alone, and they need one another to survive.
This couple is very close to each other. They focus on the good things about each other and eat together.
The photographs below will restore your faith in friendship.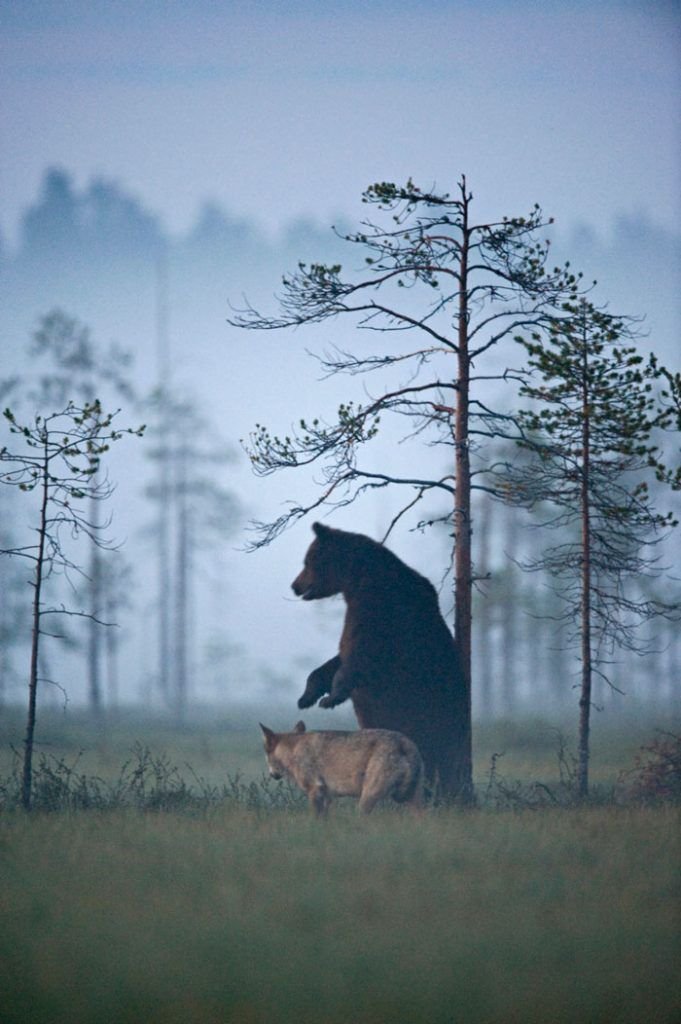 #
#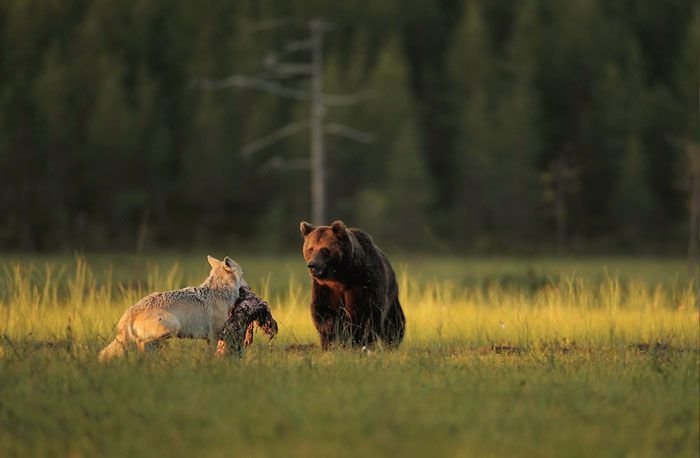 #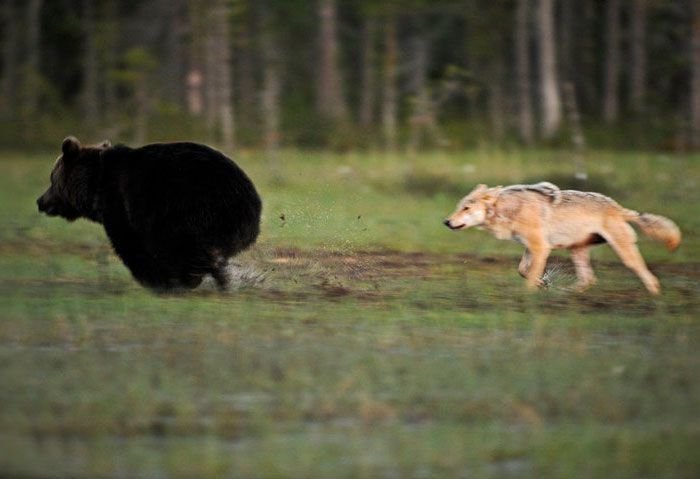 #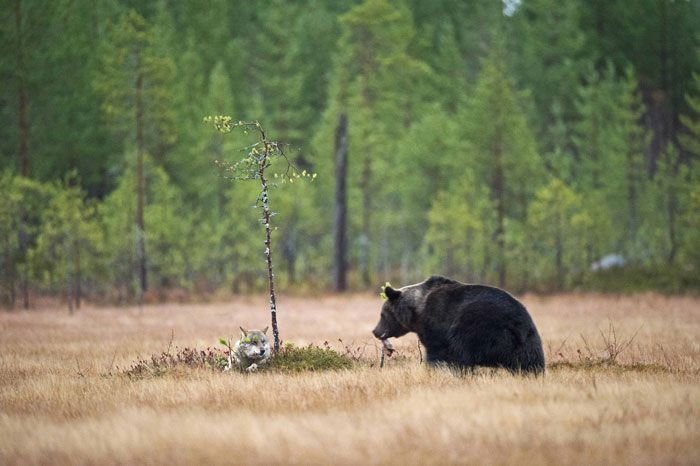 #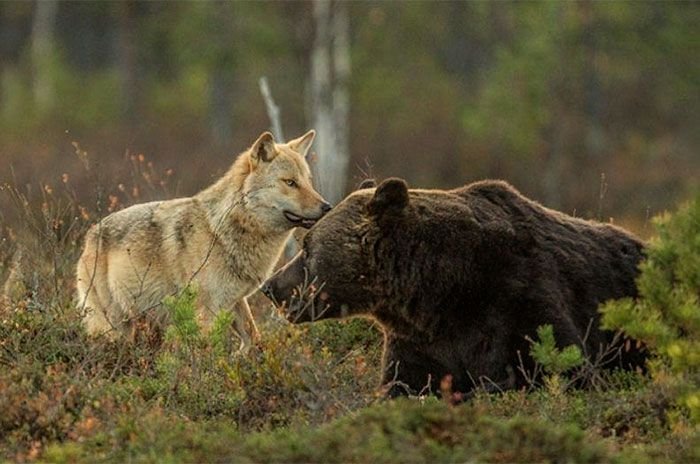 #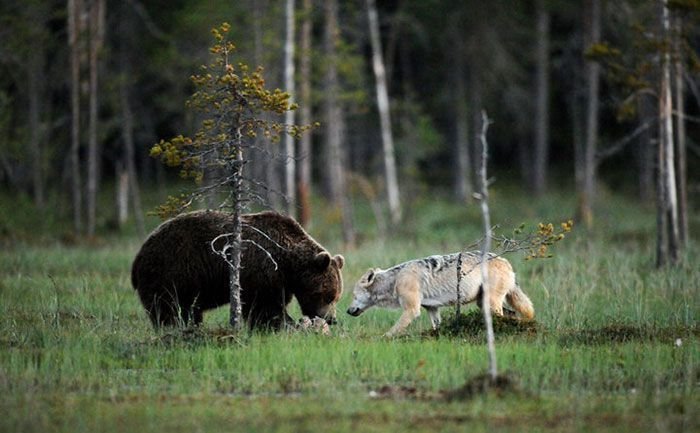 #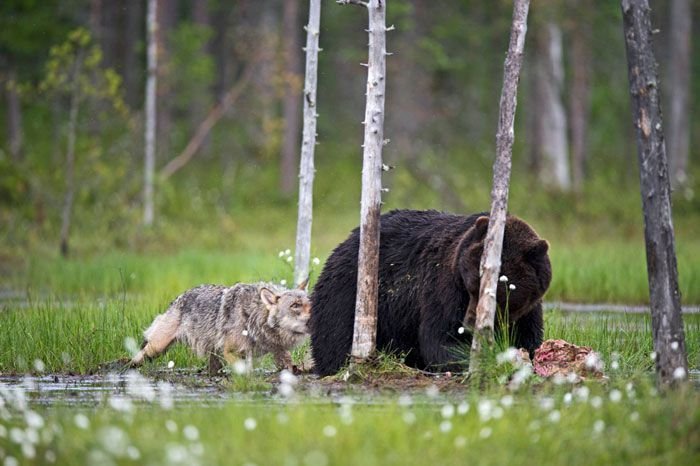 #